As always we had an amazing crowd for our 2017 Sweat-Heart Throwdown! Thank you to all of our wonderful judges, volunteers, spectators, and athletes who came out to make Saturday what it was: a testament to the amazing community of CrossFit we have here in Vermont.
In case you haven't had a chance to look, please swing by Todd Poole's website, Poole Images to check out all the amazing photos he took during the day. And if you're ever in need of some professional photos, or have an upcoming event, he's your guy. Thanks for all your hard work, Todd!
2017 Sweat-Heart Throwdown is Sponsored By: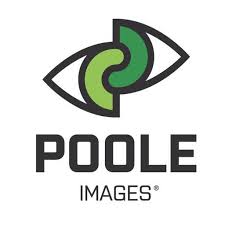 Mark your calendars for the second annual Sweatheart Throwdown at Green Mountain CossFit in Berlin. Coed teams of two will compete over the course of the day for the chance of eternal glory (or at least some cool prizes) in either of the two divisions: Open (Rx) or Rec (Scaled). If you want to participate as a Judge or Volunteer, scroll down for more information! We are always looking for teammates to help run the day.
$140 registration fee per two-person coed team includes three workouts for you and your teammate, and two T-shirts if registered before January 25th
The Open division is designed for intermediate to advanced level athletes who would consider themselves good candidates to compete in the CrossFit Open. If you have successfully completed a full season of Open workouts in the Rx division you will be at home in this category. There will be a minimum of 3 workouts that have no advanced gymnastics (HSPUs, Muscle-ups, Pistols) or prohibitive weights. Top teams will get a final workout where anything goes as far as movements and weights.
The Rec division is for intermediate athletes who would feel at home doing the scaled version of the CrossFit Open. These are athletes who have good fundamental CrossFit skills but may not have more difficult movements like double-unders, squat snatches or unscaled pull-ups. All Scaled teams will get a minimum of 3 workouts for the day.
OPEN MOVEMENT STANDARDS
Deadlift – 225/155
Clean + Jerk – 135/95
Thruster – 115/75
Snatch - 115/75
Chest to Bar Pull Ups
Toes to Bar
Double Unders
Wallballs 20/14 to 10'
Box Jumps 30"/24"
American KB Swings 24/16kg
REC MOVEMENT STANDARDS
Deadlift – 185/125
Clean + Jerk – 95/65
Thruster – 75/55
Snatch - 75/55
Assisted Pull Up
Hang Knee Raise (above hip)
Single Unders
Wall Balls 14/10 to 10'
Box Jumps/Step Ups 24"/20"
American KB swings 16/12kg
The weights listed above should be considered working weights, not 1RM. We recommend that athletes can complete short sets of at least 3-5 at these weights. In most cases partners will be allowed to split up work as needed between partners, so don't let one or two movements scare you off! We reserve the right to use weights above those listed below or include movements not listed (but we won't be too mean!).
The Recreational Division is a great chance to try your first competition! We want to be as inclusive as possible in the recreational division. If you can't meet the standards for a few of these movements but still want to compete, we encourage you to go for it. We will work with you on any mobility or movement limitations you have so you can still get the competition experience and have fun!
Please contact us if you have questions or concerns.
WOD #1 - "Ring Around The Rower" 2017 Sweat-Heart Throwdown
WOD #2 - "Tabata Two Rep" 2017 Sweat-Heart Throwdown
WOD #3 - "You Go!" 2017 Sweat-Heart Throwdown
Competition Schedule
7:00am Registration Opens
8:00am Athlete Meeting
8:30am Judges Meeting
9:00am "Ring Around the Rower"
11:00am "Tabata Two Rep"
1:00pm "You Go!"
3:00pm 2017 Sweat-Heart Finals (Top 6 Rx Teams Advance)
3:45pm Awards (Top 3 Rec and Rx Teams)
As you all know, good judging is critical to running a great event. Judging requires a good eye for movement, a knowledge of basic standards, and just as importantly - the ability to count! If you know anyone at your gym (member OR coach) who would be a good fit, and would be interested, please have them reach out to our head judge at gary@greenmountaincrossfit.com

Judges will all get a free T-shirt, free food, and $60 for the day. We are looking to fill 10 judging slots - so any help is appreciated.
Not around the whole day? Do you still want to help, but Judging not your thing? VOLUNTEER!! Please contact our volunteer coordinator at cady@greenmountaincrossfit.com